The advantages of sieving
Sieves come in a variety of shapes, sizes and materials, and are used for the measurement of particle sizes.
Sieve analysis is a cost-effective and precise measuring instrument and Glenammer's sieves are used in laboratories and companies all around the world to determine particle sizes and give accurate results.
Accurate results: sieving produces results that are reproducible and precise – an important precondition for a significant analysis
Quick: sieving produces precise results in a comparably short time frame
Easy handling: the technique is easy and no specialist knowledge or skill is required
Portable: our sieves are lightweight and can be used anywhere from laboratories to field analysis
No complicated apparatus is required: whether you use a single test sieve, a nest of sieves, or a sieve shaker, our products can be used anywhere
Separate particles: sieving gives you the option to separate particle size grades or fractions by meshes
Non contamination: the materials when sieved are separated but the fractions have not been contaminated, nor have their chemical or physical properties been altered
Low investment costs – our woven wire sieves produce extremely accurate results and start from as little as £53
Glenammer is the leading laboratory test sieves manufacturer in the UK and have been making sieves for almost 25 years. We are passionate about our products and committed to helping our customers throughout the world achieve the finest and most accurate samples.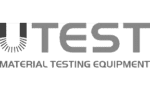 Great service, fantastic products
For me, Glenammer have a combination of great service, fantastic products and excellent technical advice. They are the best in the world!

Quality and service of the highest standard
We started a relationship with Glenammer in 2012 after Mr Allen Matthews visited us in Australia. The quality of the products and level of service we continue to receive from Glenammer have been of the highest standard which has remained unchanged since the beginning. The staff are always very approachable and helpful, it has been a pleasure and privilege to deal with them.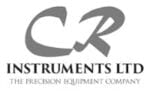 An honest, two-way, working relationship
We have worked alongside Glenammer for five years and have always appreciated an honest, two-way, working relationship. We often pick up the phone and discuss client needs and how to improve and develop products to the benefit of both our family run businesses. We like Claire's fresh, open and honest approach and her desire to expand and adapt the business to keep up with the times.

Value as well as excellent customer service
We have moved to purchasing our test sieves from Glenammer as we have found the costs to be good value but they also offer an excellent lead time for delivery, backed up with good customer service.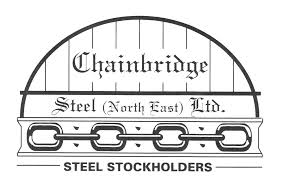 Proud to work with them
The Chainbridge Steel Group are processors of mild steel strip mill products and have been working with Glenammer for 5 years now, supplying them with high grade mild steel for the manufacturing of their plates for their premium test sieves. Our businesses are both synonymous with high quality, accuracy and reliability, and we are proud to work with them.