Homepage
We are the leading laboratory test sieves manufacturer in the UK
and we've been making sieves since 1998
Our Products
Glenammer is recognised globally for supplying test sieves into a wide and diverse range of industry sectors as well as laboratories, universities and test environments.
Our high quality laboratory test sieves comply with ISO, ASTM, and other worldwide technical standard bodies, and are recognised throughout the world as being one of the leading products for particle analysis and material separation.
Key features of our Lab Test Sieves
Our sieves are generally used for the determination of particle size. We are meticulous when it comes to attention to detail and because of the care we take when manufacturing our sieves we ensure there are no sharp edges.
Gap Sealant
100 μm and below are sealed to ensure a smooth waterproof join between mesh and frame.
Mesh
Highest quality stainless steel grade 316 fine mesh is evenly tensioned across the sieve and complies with ISO331 and ASTM standards. Many of our sieves are also manufactured with a backing mesh to protect the fine screen.
Safety Edge
No sharp edges to trap unwanted material or cause safety hazards.
Laser label
3D laser labelling technology provides clear and long lasting identification and uses no rivets or bulky metal labels for ease of cleaning and maintenance.
Serial Number
A unique serial number meaning each sieve has it's own traceable number.
Robust Frame
Highly polished stainless steel frame grade 304.
We are founded on the innovative principle of producing better quality laboratory sieves made exclusively from stainless steel.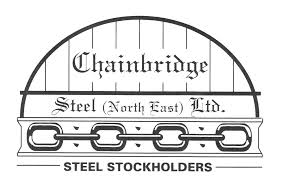 Proud to work with them
The Chainbridge Steel Group are processors of mild steel strip mill products and have been working with Glenammer for 5 years now, supplying them with high grade mild steel for the manufacturing of their plates for their premium test sieves. Our businesses are both synonymous with high quality, accuracy and reliability, and we are proud to work with them.
James Moran, Director
The Chainbridge Steel Group

Value as well as excellent customer service
We have moved to purchasing our test sieves from Glenammer as we have found the costs to be good value, but they also offer an excellent lead time for delivery, backed up with good customer service.
Mark Chapman, Testing Manager
Staffordshire County Council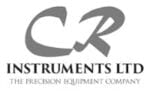 An honest, two-way, working relationship
We have worked alongside Glenammer for five years and have always appreciated an honest, two-way, working relationship. We often pick up the phone and discuss clients needs and how to improve and develop products to the benefit of both our family run businesses. We like Claire's fresh, open and honest approach and her desire to expand and adapt the business to keep up with the times.
CR Instruments Ltd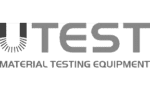 Great service, fantastic products
Glenammer has a combination of great service, fantastic products and excellent technical advice. They are the best in the world!
Mark Sedgley, Managing Director
UTEST UK LIMITED

Quality and service of the highest standard
We started a relationship with Glenammer in 2012 after Allen Matthews visited us in Australia. The quality of the products and level of service we continue to receive from Glenammer have been of the highest standard which has remained unchanged since the beginning. The staff are always very approachable and helpful – it has been a pleasure and privilege to deal with them.
Nikki Norton
Geo-Con Products