November promotion – free set of 8 sieves with any sieve shaker
Includes the choice of sieves, plus lid and receiver
We are giving away a free set of 8 sieves, plus a lid and receiver, with the purchase of any GEM series sieve shaker throughout November.
At Glenammer we have a range of durable
sieve shakers
, each manufactured to suit different requirements and varying budgets. Our sieve shakers are made with various motors including an electromagnetic motor and a 3D electro magnetic motor, and are fitted with either a traditional mechanical timer or a digital timer.
The new GEM Series Sieve Shakers are state-of-the-art sieve shakers that use a 3D electromagnetic drive providing highly accurate results. They are are durable and easy to operate and there is no maintenance required.
All of Glenammer robust sieve shakers come with a quick release clamping system to improve the testing efficiency. Users can conduct both dry and wet sieving with suitable accessories and all models are capable of holding a maximum height of 850mm nested sieves plus lid and receiver (approx. 10 of 200mm or 8 of 300mm).
For a full spec, click here to download the data sheets for our sieve shakers.
Promotion T&Cs:
Includes the choice of 8 sieves from 63 mic – 4mm, plus lid and receiver
Valid between 1st to 30th November 2021
Offer only available on full price products
Not valid in conjunction with any other offer
Offer excludes shipping costs
Contact us on +44 (0)1292 261 444 or email sales@glenammer.com quoting GEMnov.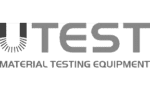 Great service, fantastic products
For me, Glennamer have a combination of great service, fantastic products and excellent technical advice. They are the best in the world!

Quality and service of the highest standard
We started a relationship with Glenammer in 2012 after Mr Allen Matthews visited us in Australia. The quality of the products and level of service we continue to receive from Glenammer have been of the highest standard which has remained unchanged since the beginning. The staff are always very approachable and helpful, it has been a pleasure and privilege to deal with them.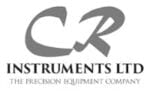 An honest, two-way, working relationship
We have worked alongside Glenammer for five years and have always appreciated an honest, two-way, working relationship. We often pick up the phone and discuss client needs and how to improve and develop products to the benefit of both our family run businesses. We like Claire's fresh, open and honest approach and her desire to expand and adapt the business to keep up with the times.

Value as well as excellent customer service
We have moved to purchasing our test sieves from Glenammer as we have found the costs to be good value but they also offer an excellent lead time for delivery, backed up with good customer service.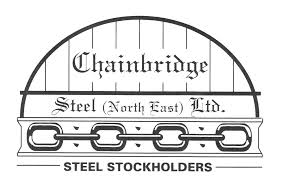 Proud to work with them
The Chainbridge Steel Group are processors of mild steel strip mill products and have been working with Glenammer for 5 years now, supplying them with high grade mild steel for the manufacturing of their plates for their premium test sieves. Our businesses are both synonymous with high quality, accuracy and reliability, and we are proud to work with them.